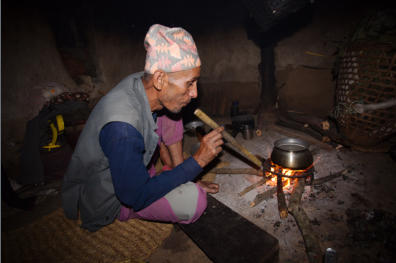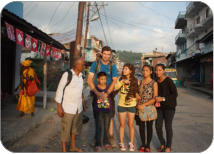 2014 - Reconnecting Kids with Family
In 2014 I returned to Khandbari for the 3rd time. By now I was
very connected with many of the children and also
knowledgeable of their family backgrounds. The primary
purpose of this trip was to reunite some of the children with
family members.
(continue...)

Important Note:

It is important to understand that all trips to Nepal are self funded and no money
donated to help the children will be used for travel expenses incurred by organization staff. This is explicitly
specified in the bylaws of the organization.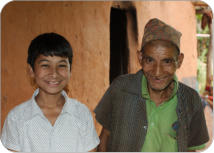 2013 - Bringing Mum to Khandbari
In 2013 I returned to Khandbari to visit the children. On this trip I
brought my mother, a retired psychotherapist. Although her
specialty area was not working with children I figured she would
be better equipped than I am to assess the general state of the
children and recognize any problem signs.
(continue...)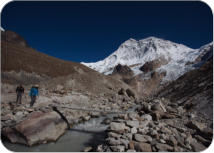 2012 - Trekking to Makalu / Meeting the Children
In 2012 I organized to go trekking to Makalu Base Camp in
Nepal. The trip was to be a celebration of my 40th birthday
(perhaps a little late..). I was looking for a region off the usual
tourist trail but still offering the scenery and challenges
associated with classic Nepal Treks.
(continue...)
All Photographs (c) Michael Fingleton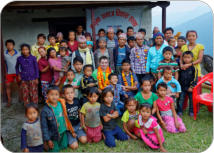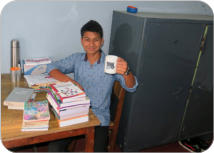 2015 - Sundar and Sammar's Return to Yaphu
I had two primary goals for my 2015 trip:
-Bring Sundar and Sammar to their village to look for family
-Bring Rabin to Kathmandu to visit prospective +2 schools
The visit was a huge success
(continue...)

2017 - Sundar's Move to Kathmandu, Sammar in Damak
I traveled in April 2017 to move Sundar to a new school and hostel in Kathmandu
During the trip I also went to Damak to find Sammar.
Read report here
(continue...)

2016 - Rabin's Move to Kathmandu
I
had two primary goals for my 2016 trip:
-Relocate Rabin to a good school and hostel in Kathmandu
-Organize post SLC education for Kopila
Both objectives were achieved
(continue...)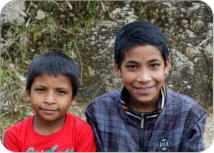 2018 - RajKumar Meets His Brother
The main goal of my 2018 trip was to reunite RajKumar with a brother who he didn't know existed.
We also took the kids to spend a few days in Seduwa in the hills.
(continue...)